Welcome to Lifelong Wedding Ceremonies
My name is Dr. Tinsley Keefe II, and I am a Wedding Officiant in OKC, and a licensed minister in the state of Oklahoma. I specialize in performing wedding ceremonies of all kinds for a wide variety of couples, including heterosexual couples and LGBT couples.
I can help you have one of the best possible wedding ceremonies available! No matter where you live in Oklahoma, I can be there! If you choose to come in from another state, that is just fine, too! 🙂
Call Lifelong Wedding Ceremonies Wedding Officiant today!
Lifelong Wedding Ceremonies
Oklahoma Wedding Officiant
~ CELEBRATE YOUR LOVE WITH US ~
WEDDING OFFICIANT EVENT TYPES
Anniversaries
Baby Showers
Bridal Showers
Christenings
Eco-Friendly  and Green Weddings
Engagement Parties
LGBT Weddings, Ceremonies, and Memorials
Same Day Elopements
Courthouse Weddings
Private Weddings
Whether you've chosen a private ceremony outdoors, a church filled with hundreds of guests, or just a simple wedding ceremony at your venue of choice; Oklahoma's Lifelong Wedding Ceremonies marriage officiant will share your vision to make your wedding a lasting memory.
As your wedding officiant I will help you in planning a wedding ceremony which reflects your relationship, making your day the best it can be.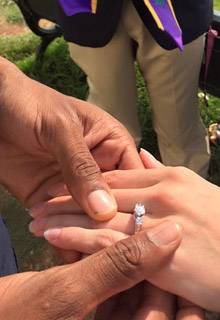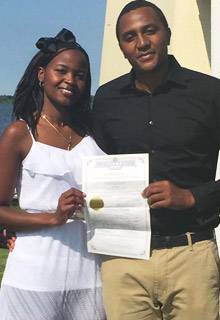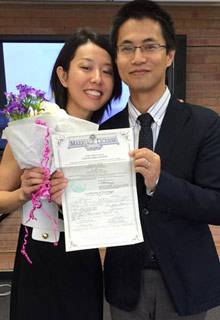 Are you looking for a special minister with a personal, gentle touch to officiate your wedding ceremony?
This is your special day! Let me help you make this wonderful memory last forever!
Our Wedding Officiant in OKC will happily perform wedding ceremonies at courthouses, churches, mosques, temples, chapels, homes, parks, gardens, at the Lighthouse near Lake Hefner, in prisons, at casinos, and just about anywhere our clients desire to be wed. Please just let us know what works best for you and your wedding ceremony location.
Large/Formal/Traditional Wedding Ceremony
Customized Secular or Non-Denominational Ceremony
May include unity ceremonies
One hour consultation in OKC Metro

(Consultations also available via phone or Skype for clients outside the Metro area)

Phone and email support throughout the planning process
Signing of the Marriage Certificate
Mailing of marriage license to appropriate County
Two Witnesses Required/Unlimited Guests Welcome
Appointment required

(This is the minimum package recommended for ceremonies with 25+ guests)
Traditional Wedding in Oklahoma City & Metro
Are you looking for the best possible traditional wedding in OKC? OKC Wedding Officiant, Tinsley Keefe, has just what you need! Lifelong Wedding Ceremonies, LLC offers the following services:

Secular & Religious Ceremonies According To Your Specifications
Free One Hour Complimentary Consultation In Person, Over The Phone, Via Skype, Etc.
Marriage Certificate Signed
Marriage Certificate Will Be Mailed To The Respective County
Phone & Email Support Throughout The Entire Process
You Must Have Two Witnesses & May Invite As Many Guests As You Desire!
An Appointment Is Required For This Ceremony.
No matter where you live in Oklahoma, I can be there!
Not sure where to start?
Call a wedding officiant in OKC today for an initial phone consultation.
Lifelong Wedding Ceremonies can give you some ideas to put you on the right track at no cost or obligation.
Lifelong Wedding Ceremonies Blog
A wedding album and a film about the most important moments of your life. We…
Courthouse
Weddings

Courthouse $85.00 Courthouse or in Downtown Oklahoma City, Bride & Groom, Groom & Groom, Bride & Bride, 5-10 People/Witnesses.
Same Day
Elopements
Elopement Wedding $150.00 Simple & Unique, Intimate Ceremony, Bride & Groom, Groom & Groom, Bride & Bride, 5-10 People/Witnesses.
LGBTQ
Weddings
I specialize in LGBT wedding services in Oklahoma. Let Lifelong Wedding Ceremonies make your wedding a memorable day.